Omega Technical Solutions Blog
Omega Technical Solutions has been serving the Haymarket area since 2007, providing IT Support such as technical helpdesk support, computer support, and consulting to small and medium-sized businesses.
Cloud Computing Has Grown to Be a Major Small Business Benefit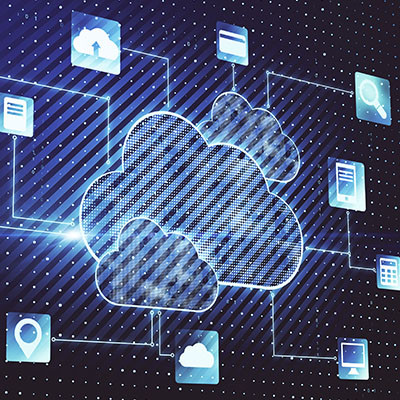 Cloud computing is turning into a tool that is universally used by businesses to enhance remote access and provide the scalability for tools that allows a business to get the best bang for their buck. This month, we'll describe how modern cloud computing works and why it is such a huge potential benefit for your business.
What Exactly Is Cloud Computing?
Cloud computing is actually pretty straightforward. It is a computing environment that is hosted on a remote server that is accessed through the Internet. Nowadays, there is very little computing that can't be purchased as-a-service, and the benefits are stark. Basically, someone doesn't have to purchase the underlying hardware to host data, applications, and even processing and can scale their IT to their specific needs.
What Type of Cloud Options Are Available?
Since cloud is a broad term, companies can use the cloud for just about anything they need. Let's take a look at some of the most common use cases for cloud computing in the business world:
Cloud storage - Data storage is a big deal for most businesses. You need a compliant, secure, and available place to keep your business' data. For a long time, businesses were reluctant to use cloud-based storage options as there were questions about the viability of their security and their reliance on an Internet connection, but today, there are many great options that provide even the smallest business reliable and secure storage with guaranteed uptime.
Cloud backup - Most of today's prominent data backup services rely on cloud platforms to ensure that data is available in the face of a disaster. With these situations becoming more commonplace, and with data's value to an organization what it is, having redundancy in the cloud makes a lot of sense for most businesses.
Cloud hosting - Today, there are cloud service providers that offer all the processing a business could ever need. This option essentially replaces centralized servers for cloud-hosted ones, providing any computing setup a business needs.
Software-as-a-Service (SaaS) - Software-as-a-service has become one of the most utilized methods of application delivery in modern business. Essentially, a business pays a subscription fee for access to a piece of software. It allows them access to many applications that they may not have the budget for and can be scaled up and back quickly. SaaS covers a lot of ground: from business telephone, to productivity, business management, marketing, and much, much more.
A Brief Look at Why the Cloud Is Great for Growing Businesses
For small business owners, the benefits of cloud computing might just change the way you feel about service-based computing. Let's go through some of the major benefits here:
Accessibility - Cloud computing allows businesses to deploy their computing resources to their employees (and in some cases even their customers) wherever they are located. This has huge benefits as it allows a distributed workforce to all access the same applications and data without the business having to physically host the underlying infrastructure.
Improved Collaboration - This method of computing provides unparalleled consistency and access to documents and other files; as well as the ability to work directly with others over separate connections.
Scalability - One of the most valuable parts of cloud computing is the near-instant scalability of any cloud-based platform. If you need more space, accounts, etc. You can acquire it/them in minutes.
Saves Money - Since you only get the computing you need, you aren't wasting valuable capital on systems that are majorly underutilized, saving money in the process.
Redundancy - Most cloud platforms come with built-in redundancy. This means that outages are minimal. With better uptime, you can get more done.
If you would like to talk to one of our IT professionals about cloud computing, how it fits into your business, or the innovation of hosted computing, give Omega Technical Solutions a call today at (703) 743-3056.
Comments
No comments made yet. Be the first to submit a comment