Omega Technical Solutions Blog
Omega Technical Solutions has been serving the Haymarket area since 2007, providing IT Support such as technical helpdesk support, computer support, and consulting to small and medium-sized businesses.
Properly Conducted Managed IT Services Bring Immense Value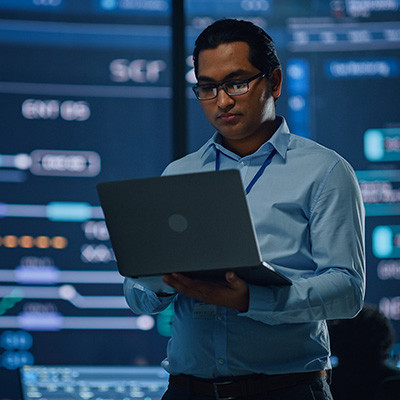 Even the most technology-literate of your average employees is not going to have the knowledge needed to manage and maintain your entire business infrastructure, and you shouldn't expect them to, either. It takes a special kind of attention and training to manage complicated enterprise-level technology, but how can you make sure your business has access to these important resources?
Perhaps the best solution to this challenge lies in managed IT services. If you support your business with the appropriate technology expertise, even a small business like yours can leverage enterprise-grade solutions to push beyond your competition and make waves in your specified industry.
Small businesses in particular benefit from access to managed IT for one very specific reason: they have fewer resources at their disposal. Consider larger organizations that have a lot more throwaway capital. They can afford to make mistakes and have more wiggle room in their budgets compared to the small business, where even an investment in needed technology can feel like a stretch. Oftentimes, businesses that are in dire straits turn to IT—one of the more costly parts of a business—to start their cuts. This is the wrong way to look at it, though. If implemented appropriately, IT can save your business money in the long run.
Large organizations might be able to hire full, in-house IT departments, something which even the most well-off small businesses can struggle with. A full IT department means that work is getting done more efficiently and more regularly, but most small businesses might only have one or two technicians, if any. Small teams can feel stretched even under the best of circumstances, bogged down by requests for help from other staff members and general network maintenance. It doesn't take much to see how certain tasks can slip through the cracks.
The answer is clear: you need more people on-hand to help with all of your business' technology challenges. You can't hire additional technicians, as the search and the cost of hiring anyone worthwhile will probably break your budget, but you can't put off this incredibly important part of your business' upkeep.
A great solution is managed IT services, where you receive all the technology help you need without breaking the bank or going through a long and grueling hiring process. Instead, you get instant access to trained and experienced technicians who want to help your business thrive. Without having to worry about your technology, you can focus on what makes your business stand out and stand apart from the competition.
With Omega Technical Solutions on your side, you can focus on your own services and expertise without the distractions that come from technology management and maintenance. Even if you have an internal IT department, we'd bet they would love a hand or two with some of the more complex projects on their plates, like implementing innovative new solutions or even simple tasks like patch deployment. Give us a call at (703) 743-3056 to get them that help.
Comments
No comments made yet. Be the first to submit a comment