Omega Technical Solutions Blog
Omega Technical Solutions has been serving the Haymarket area since 2007, providing IT Support such as technical helpdesk support, computer support, and consulting to small and medium-sized businesses.
Using Your Browser's Password Manager Is Poor Security Protocol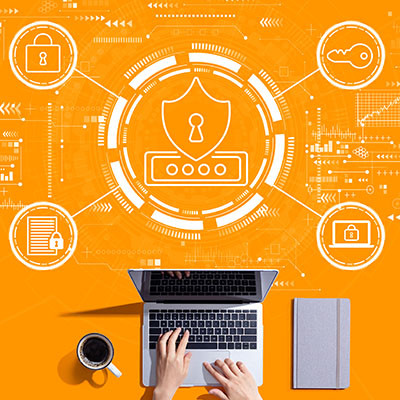 Many web browsers, like Google Chrome, have features that allow for convenient password-keeping, but at the cost of considerable cybersecurity risks. We recommend that all businesses utilize a password management tool, but preferably not one that is built into a web browser. Why? We're glad you asked!
There are more than a few reasons why browser-based password managers aren't the right call for businesses. In fact, it's not even all about security, either.
Dedicated Password Managers Are Ideal
Password Managers are Typically More Secure
Convenience should never be an excuse for poor security practices, and that's what a browser-based password manager does. You want your password manager to have a zero-knowledge encryption protocol in place, or a platform that can't tell what is stored inside it. Google does not use this technology; Google's tools for password encryption also keeps the key on the same device, which is more or less the same as leaving the key to your front door sitting on the windowsill right next to it.
Password Managers Are More Convenient, Too
Simply put, there are too many limitations placed on browser-based password managers to be as convenient as the real, dedicated password manager. Browsers aren't the only places where passwords are used, so storing them in a browser is a good way to silo them. What about mobile applications? What about other desktop applications? These are all considerations for your password management needs.
Standalone Password Managers Are More Feature-Rich
The browser-specific password manager is not only limited to the browser in which it's housed, it's also limited in its features. A password management tool, on the other hand, can help you store your passwords, generate new ones, save other sensitive information like payment credentials or account numbers, and addresses. Dedicated password managers are incredible for the other features they provide, and they can dramatically improve not only the security of your passwords, but the security of your infrastructure as a whole by proxy.
Get to Know and Understand the Software Before Implementation
You'll want to do your research into your password managers before you implement anything, but thankfully, you know some techies who can give you a nudge in the right direction. Omega Technical Solutions can provide your business with the best password management tools on the market. To learn more, call us today at (703) 743-3056.
Comments
No comments made yet. Be the first to submit a comment